Bullion Savings Program (BSP) - Gold - 1 gram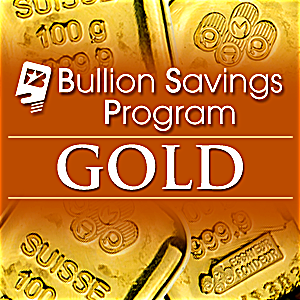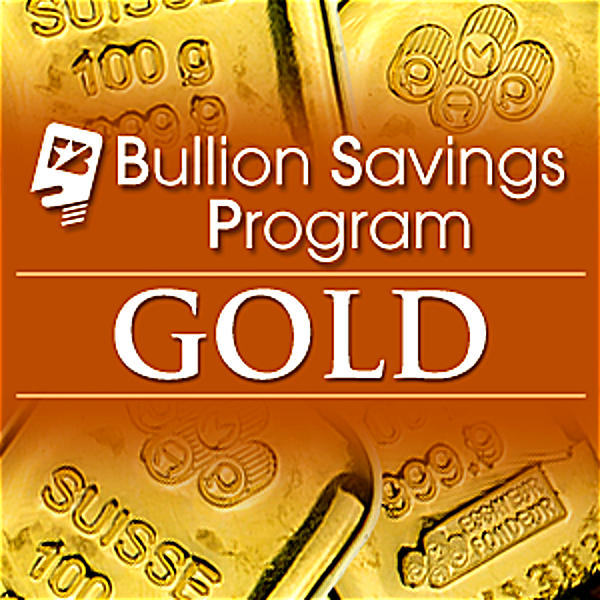 Bullion Savings Program (BSP) - Gold - 1 gram
Limited Time Offer
Regular Price
IN STOCK: 100,000,000,000 pieces
Great Premium:
BullionStar's Bullion Savings Program (BSP) lets you build your precious metals portfolio at very low cost by purchasing gold, silver, or platinum by the gram. Each BSP gram is fully backed by physical precious metals.
Product Highlights
Purity: .9999
Weight: 1 gram (0.032 troy oz)
Product Information:
Do you want to buy gold but are daunted by its price? Or would you like to steadily purchase some gold every few weeks or months and build a portfolio over time? If so, then BullionStar's Bullion Savings Program (BSP) is perfect for you!
Our revolutionary Bullion Savings Program lets you buy gold, silver, and platinum one gram at a time, and you can buy as few or as many grams as you would like each time you place an order. When you are ready to sell your BSP grams, BullionStar stands ready to buy them back from you. All orders to buy or sell BSP grams are placed online through your BullionStar account and you can place orders 24 hours a day, 7 days a week.
Every gram of gold, silver, or platinum that you purchase through the Bullion Savings Program is backed by actual physical precious metals and, for your peace of mind, we publish a daily inventory report of the physical metals that back each of the three BSP programs. Click here to view this report.
The Bullion Savings Program is one of the most cost-effective ways to accumulate precious metals over time because BSP grams of gold, silver, and platinum are offered at some of the industry's lowest premiums relative to spot prices and spreads. The Bullion Savings Program's low cost is also ideal for traders who are interested in buying and selling precious metals over shorter time periods for the purpose of capturing price moves.
Bullion Savings Program grams of gold can be converted into physical bullion bars for no additional cost.
We charge a small storage fee of only 0.09% per year for BSP grams of gold.
Price Information
| | |
| --- | --- |
| Price/Gram: | |
| Price/Troy Ounce: | |
| Price Premium: | |
| Spread: | |
| Sell to BullionStar: | |
*GST only applicable for Singapore Deliveries. Not applicable when exported.
The chart illustrates the historical purchasing price for one item of this product
Contact Us Regarding This Product
Customers who viewed this item also bought