50 Gram PAMP Swiss Gold Bullion Bar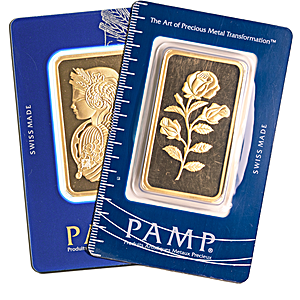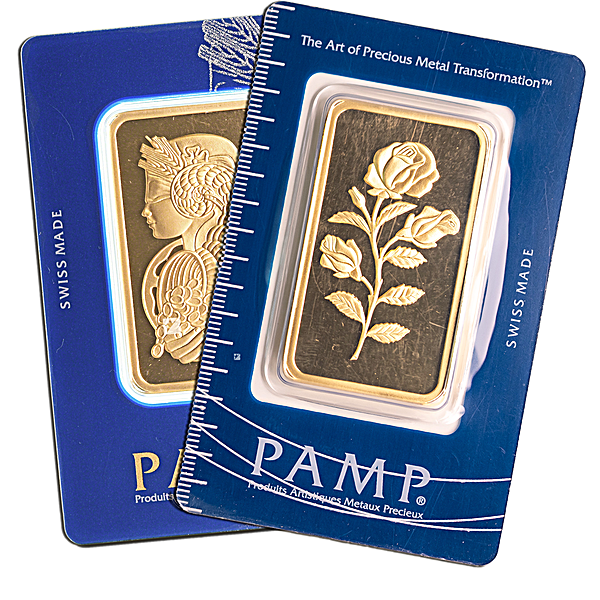 Roll over image to zoom in
50 Gram PAMP Swiss Gold Bullion Bar
Limited Time Offer
Regular Price
IN STOCK: 24 bars
Great Premium:
These 99.99% pure gold bullion bars from Swiss refiner PAMP are particularly pleasing to the eye.
Product Highlights
Country: Switzerland
Manufacturer: PAMP
Size: 47 mm x 27 mm x 2.13 mm
Purity: .9999
Weight: 50 gram (1.608 troy oz)
Product Information:
If you're a true gold aficionado, you need some dazzling PAMP Swiss gold bars in your bullion portfolio.
This 50 gram (1.608 troy oz) gold bar is approximately 1.6 times the size of a typical 1 oz gold bar or coin.
PAMP is a world-renowned Swiss precious metals refiner that is known for its high-quality products — particularly its line of 99.99% pure gold bullion bars that are minted in 1 gram to 10 oz sizes and practically every size in between.
PAMP is an acronym for the French language slogan, "Produits Artistiques Métaux Précieux," which translates to "Artistic Precious Metals Products" in English.
The front face of these bars are available in three different designs: Lady Fortuna (the ancient Roman goddess of good fortune and luck), the Statue of Liberty, and a beautifully styled rose.
The back side of this 50 gram gold bar features PAMP's logo, the bar's weight and gold purity, and "Essayeur Fondeur" — the official Swiss stamp of authenticity.
Each 50 gram PAMP gold bar is packaged in a CertiPAMP tamper-proof blister pack that has the bar's serial number printed on it.
Step up your gold game with these sumptuous 50 gram PAMP gold bullion bars!
Contact Us Regarding This Product
Customers who viewed this item also bought